Where all the colors of nature meet;
in the heart of Akyaka…
In the centre of Akyaka and near to Azmak River; we are in the middle of
a magnificent combination with sea on one side and forest, mountain and castle views on the other…
Our hotel, which is built on an area of 2500 m2 overlooking Gokova has 23 rooms and 5 apartments. We serve our guests throughout the year with adult and children pools with salt
generators, and the Panorama Restaurant, which fascinates with its view and taste.
We hope to see you soon among the orange and lemon trees, under the summer sun or by the crackling
fireplace…
SUNBATHING TERRACE WITH GOKOVA VIEW
Adult and Child Pool
Our hotel has a large adult pool of 20×24 meters.
You can easily reach the Gökova view near the pool while tasting great foods of our restaurant. Also children can enjoy our 6×2 meters pool with safety.
Since our pools are sterilized with salt, you can enjoy swimming in an ecological environment without smelling chlorine.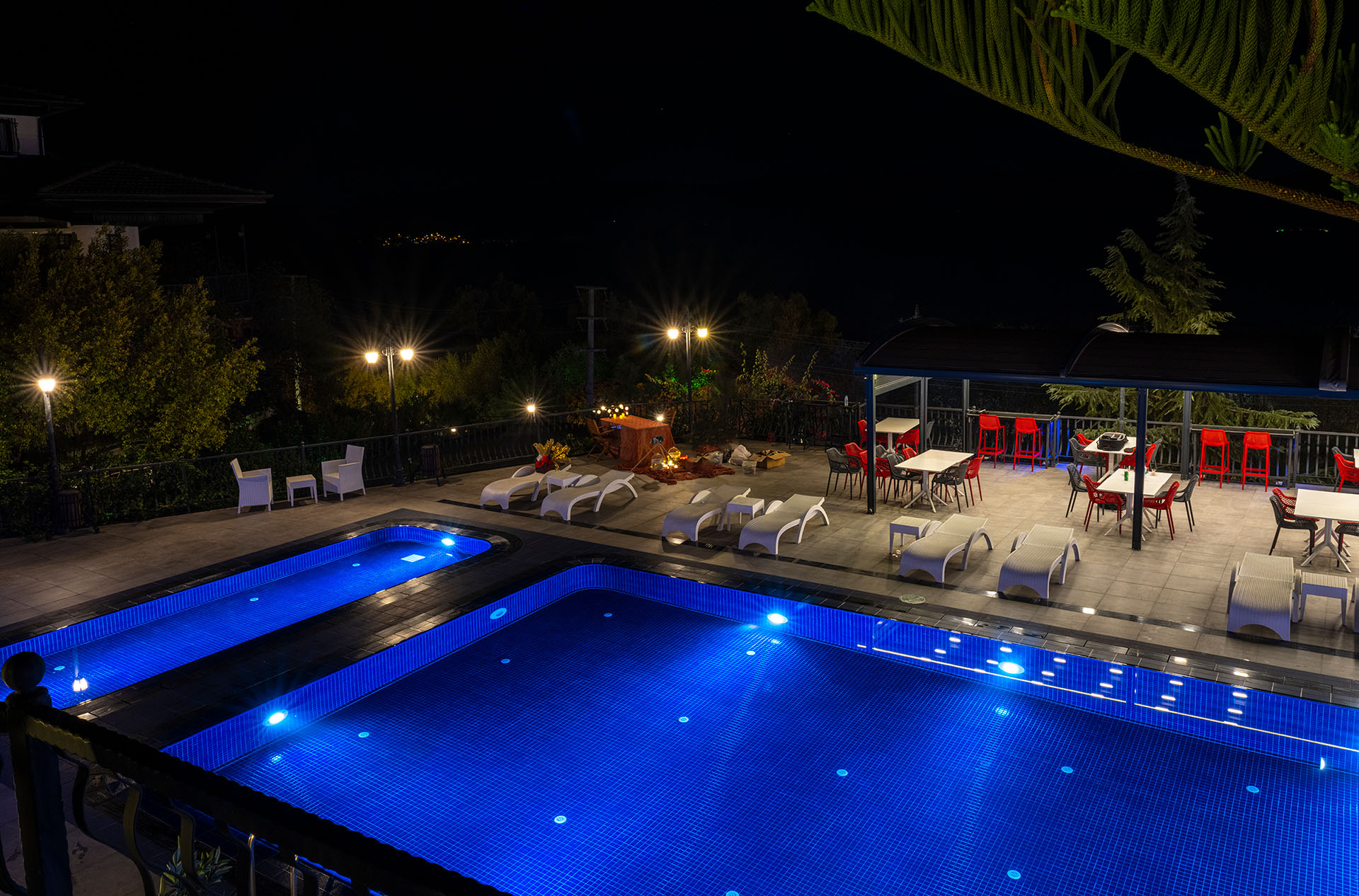 PANORAMA
Panorama Restaurant which welcomes you with a rich breakfast buffet every day, also offers a wide menu option for lunch and dinner that includes all colors of Turkish and World cuisines.