Our Story…
We are one of those nuclear families whose lives the pandemic has changed.
After getting tired of our corporate working lives in Istanbul for many years, we were asking
ourselves any chance that we could be in Akyaka and then we found ourselves settled here…
At first a trial period of 3 months, then our decisive moves saying "we can never come back from this
heavenly place" ; and like "nature will take its course" falling in the middle of this unique business…
Here is the introductory part of our story…
We have been in Akyaka for many times since 2015, but we never actually talked about this
possibility. It happened because our second daughter Yaz joined our lives in
August 2020 and we thought that life with two children deserves less chaos. Our first daughter Ada
had suffered enough from busy parents in Istanbul, we wanted to leave better childhood memories
for her and Yaz from now on.
Honestly, we just let everything run its course and at the end of one year, we had the opportunity to
run Villa Marine, which we can call the heart of Akyaka and we made one of the most important
decisions of our lives.
Now this unique place is both our home and business…
Every morning we feel grateful for the lives we have, when we look at the horizon… and our most
important target is to make our guests a part of this feeling. We feel as if
we have found our real job.
We would like to do our best to welcome our guests as we would like to be welcomed whereever we go . So, our keyword is "empathy".
We would love for you to see this magnificent place where all the colors of nature meet.
You can stay in our different types of rooms, have a dinner in our wonderful restaurant to create unforgettable memories… Or you will make us
happy even if you stop and say "hi" while passing our street.
We love meeting good people and having
friendly conversations.
See you soon…
Between Flowers and Fruıt Trees
Let's discover the nature together!
Villa Marine is home to over 80 species of flowers and fruit trees. You can spend time in our garden every time of the year; eat seasonal fruits from the branch, enjoy watching all the colors of nature accompanied by the chirping of birds.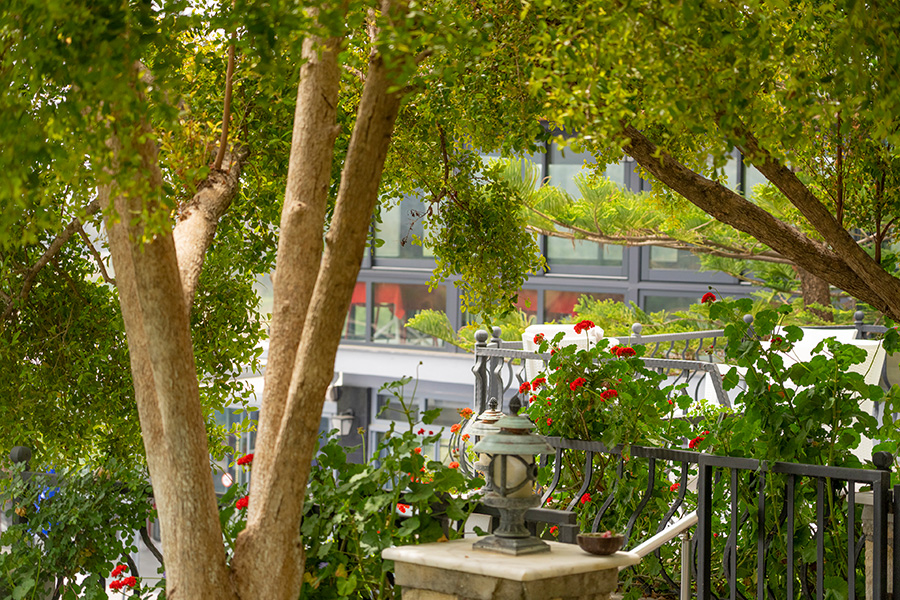 PANORAMA
Come and look at Akyaka from above!
Panorama Restaurant which welcomes you with a rich breakfast buffet every day, also offers a wide menu option for lunch and dinner that includes all colors of Turkish and World cuisines. In addition to crowning the time you will spend by the pool with exquisite tastes, it also provides room service between 11:00 and 23:00. Our restaurant, which can host organizations such as corporate meetings or events, with a 50 m2 closed and 250 m2 open area with a unique view of Gökova; has a seating capacity of 40 people indoors and 100 people outdoors.
Our restaurant, serves all day between 08.00 and 00.00.
Restaurant Reservation: 0532 696 32 51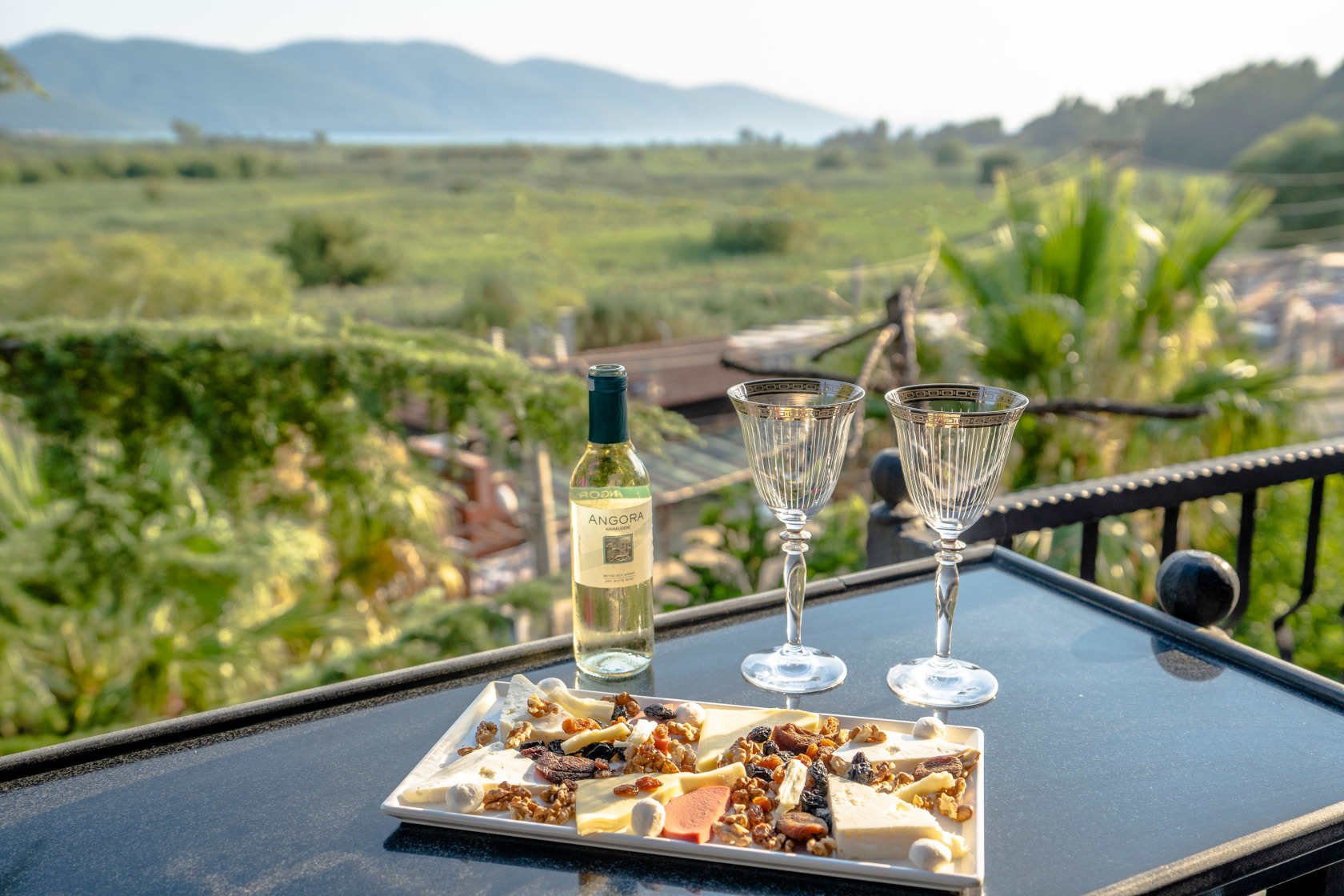 Sunbathıng Terrace Wıth Gökova Vıew
Adult and Child Pool
Our hotel has a large adult pool of 20×24 meters.
You can easily reach the Gökova view near the pool while tasting great foods of our restaurant. Also children can enjoy our 6×2 meters pool with safety.
Since our pools are sterilized with salt, you can enjoy swimming in an ecological environment without smelling chlorine.